LATEST UPDATES
The Frenchman no longer plays as a defensive midfielder under the Italian. The Blues' manager wants the 27-year-old player to score more. N'Golo's goal opened the...
David Luiz and Antonio Rudiger stole the show against Man City, but Maurizio Sarri was also full of praise for Eden Hazard, and said...
SPORF managed to get given some really big stars for their interview at Cobham this week – Willian, Eden and Jorginho. The trio answered some...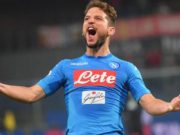 Blues Live assesses recent Chelsea targets and offers a take on the best 5 players linked with the Blues in the media right now. 1....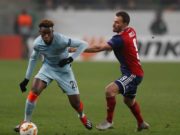 Maurizio Sarri has praised Chelsea youngsters after the 2-2 draw against the Hungarian side Ampadu scored an own goal but the Italian has claimed that...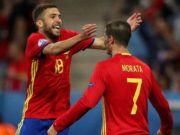 Blaugrana defender reacted positively to the rumours connecting Morata to Barca. Alba would welcome the striker to the club. He believes Morata 'has been a top...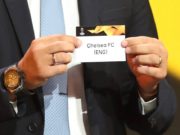 Chelsea finished first in the Europa League Group L and they are now a 'seeded' team. Seeded teams could not face any other seeded opponent...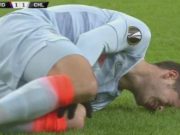 We don't know how bad Alvaro Morata's injury yet, but there are already thoughts about how it could affect this transfer window if it's...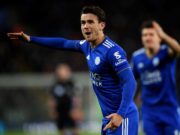 The Daily Mirror are reporting that Manchester City are interested in Ben Chilwell of Leicester, and are willing to pay as much as £50m...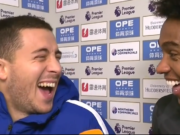 Here's a story we didn't think we'd be reporting on again: Romelu Lukaku's transfer two summers ago to Manchester United. The Metro have reported an...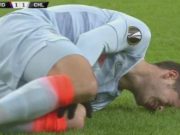 Alvaro Morata has just limped off in Chelsea's Europa League matchday 6 game against MOL Vidi. The forward was selected up front for the game...
Callum Hudson-Odoi got a long awaited start against MOL Vidi tonight, and he's impressing already with some superb skills in the first half. This little...
Chelsea are back in this one! With 15 minutes still to play, the Blues have equalised against MOL Vidi, who had themselves turned the game...
Chelsea had the lead – but it didn't last long. The Blues hadn't been up to much in these opening stages, but Willian broke deadlock...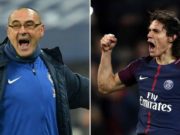 Chelsea need a striker. That much is clear. It's been too many windows of failure in a row. Since Diego Costa arrived we've seen Michy...